Sustainable Initiatives launched a new brochure this spring for the Montgomery County Local Food Guide.
Graphic designer Candace Watson of Under My Umbrella Design developed an eye appealing brochure that directs county residents and visitors to our comprehensive directory of area vendors.  Popular "Real Food" columnist, Helen Hudson, wrote the welcoming paragraph, "Come to Our Table."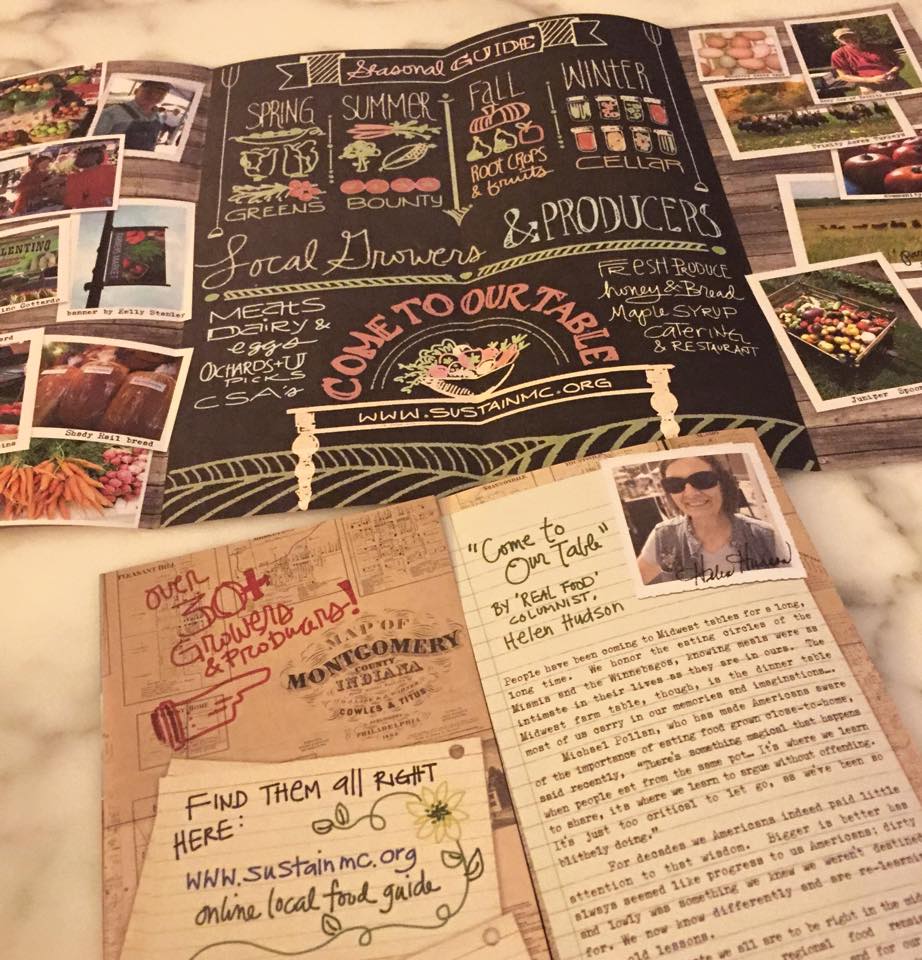 This project was made possible by a Montgomery County Community Foundation board member grant and Hoosier Heartland State Bank. SI is grateful to these two community agencies that are helping to provide access to locally-sourced, healthy food and the family-owned businesses who provide it.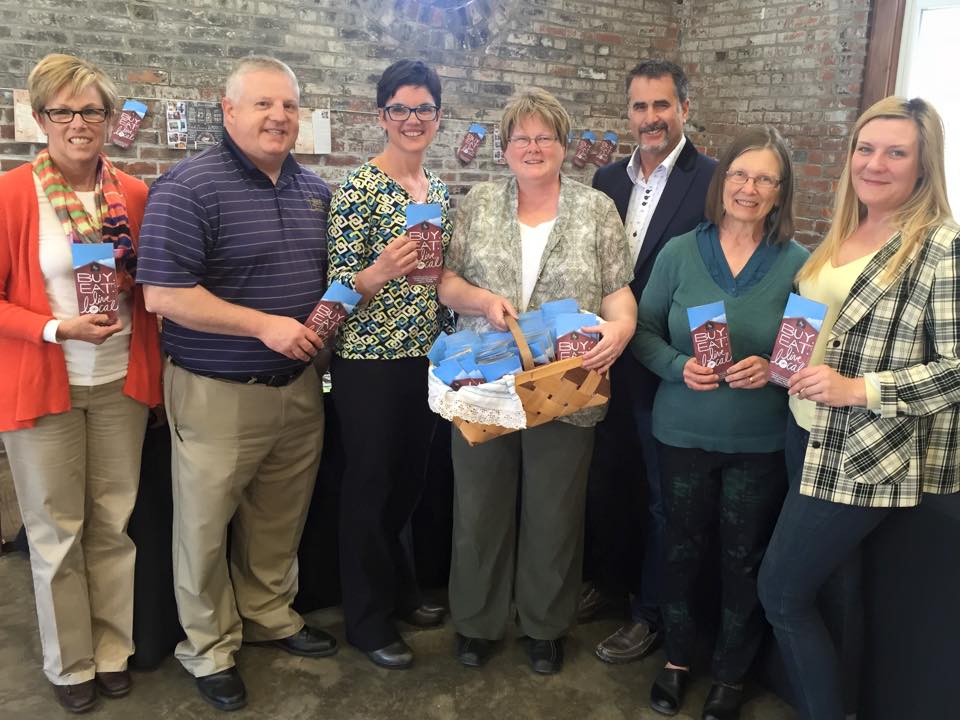 Pictured left to right are SI's two project sponsors Cheryl Keim (Standing in for MCCF board member Tony Cosenza), Trent Smaltz, Hoosier Heartland State Bank, SI board members, Lali Hess, Sue Lucas, Adam Moody, project team members, Helen Hudson &  Candace Watson at SI's Spring open house held at the Tannenbaum Cultural Center on April 30th, 2015.
Copies of the brochure are available upon request.  See our Contact page for more information.