In 2014 Sustainable Initiatives was honored to serve on the City of Crawfordsville's Bicycle/Pedestrian Master Plan Advisory Committee.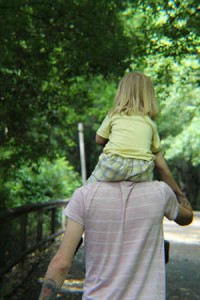 Award-Winning Indianapolis landscape architectural firm, Remenschneider and Associates crafted a city-wide bike/ped infrastructure design based on public input and committee recommendations.
Having received unanimous recommendation from both the city planning commission and council review committee, the Bicycle and Pedestrian map was adopted by vote of the full City Council into the Crawfordsville's Comprehensive Plan on August 11th, 2014. Special thanks to Mayor Todd Barton, Park & Recreation Director, Fawn Johnson and Remenschneider & Associates of Indianapolis for their hard work in seeing this project through.
You can view this proposal on the city's website.
Some facts about the benefits of improved Bicycle & Pedestrian infrastructure within a city
– Recent survey from The Indiana Metropolitan Board of of Realtors & Planning Organization revealed that 40% of respondents marked walkability as an important factor for home buyers.
– Realtors agree that demand for walkable & bicycle friendly neighborhoods is on the rise and driving up home values.
– "Bicycling Means Business" published in 2012, by the Advocacy Alliance provides hard evidence of the economic benefits and cost return of developing these two transit options
– Increased bicycle ridership and attractive walking paths are associated with improvements in population-level physical activity and health outcomes
– In general, careful improvements to enhance bicycle traffic & walkability within a community show a cost-benefit outcome – more dollars returned on the investment.
Sustainable Initiatives celebrates this brave achievement for our city and looks forward to watching a great plan become a beautiful reality.