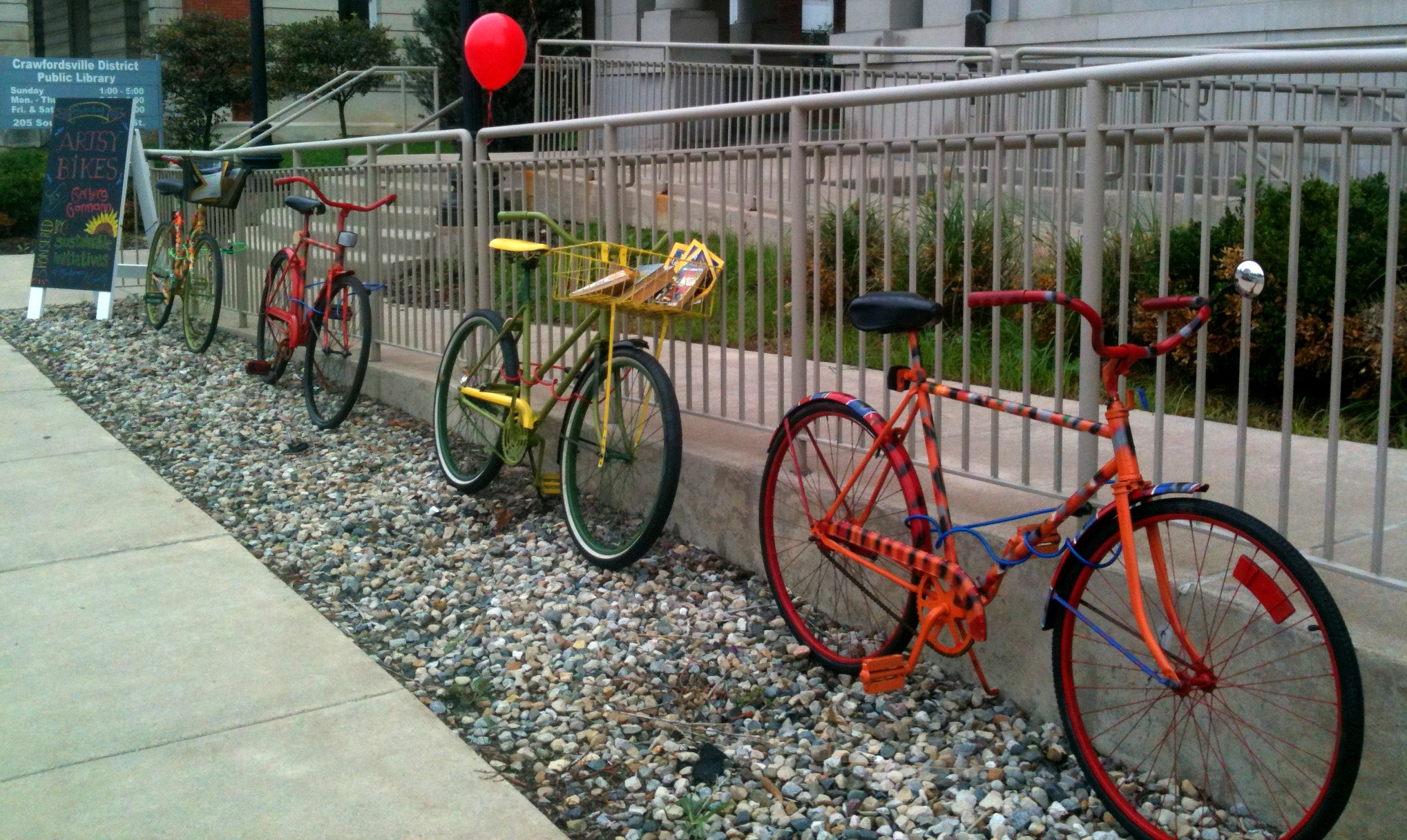 Rain Barrel Promotion
Rain Barrels were hand painted by artists Kelly Barton, Alice Harpel, and Nina Cunningham during our 2014 Spring Program. They were then auctioned off as a fundraiser for Sustainable Initiatives.
Alice Harpel and Nina Cunningham collaborated on the rain barrel to the left and Kelly Barton painted the one to the right. Both are lovely examples of Enviro-Art. Hip, happy and practical enhancements for the home.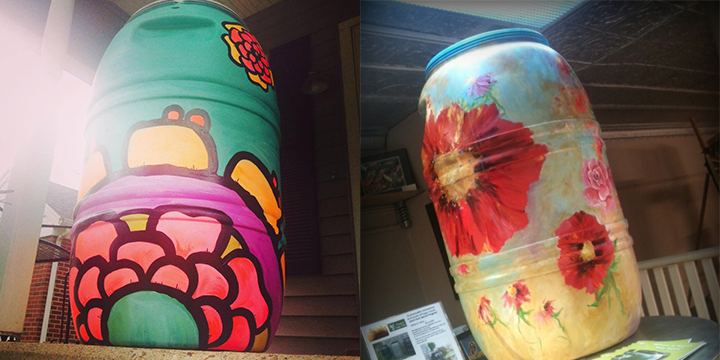 SI Sponsors "Artsy Bikes" by Gerburg Garmann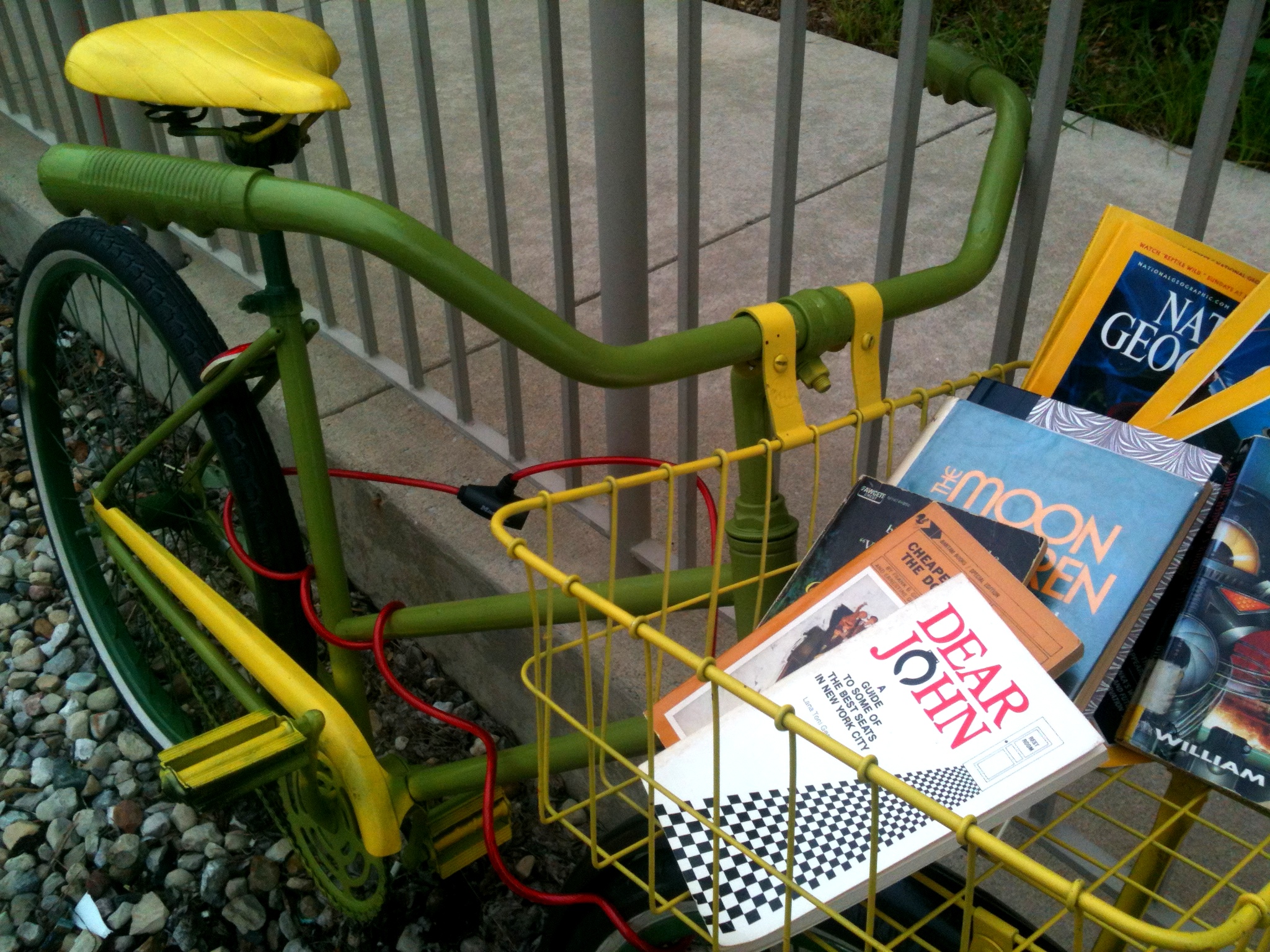 Support for Crawfordsville's new Bicycle and Pedestrian Master Plan was the inspiration for "Artsy Bikes". Four two-wheelers with plenty of life left were purchased from respected used bike dealer, Mr. Donald Swisher. They were spiffed up and painted by Ms. Garmann in lively, eye-catching colors.
SI was proud to partner with the artist's creative project to encourage a fun and friendly climate for greater bicycle ridership in our community. Ms. Garmann has fond memories of a German hometown where neighbors cycled more, drove less; creating a gentler pace and greater opportunity for personal engagement. SI hopes our city can begin to see a similar legacy here, as Crawfordsville begins to develop its long-range plan for safer and attractive bicycle and pedestrian lanes.
"Artsy Bikes" debuted September 9, during Nicholson Elementary's "Fuel Up For 60, Bike & Hike". This fitness event had nearly 400 participants, including these four school celebrities (Mayor Todd Barton, School Nurse Leisa Prasser, Principal Matt Ridenour, PE Teacher Laura Newman) who each rode an Artsy Bike across town. That same week Gerburg's creations were part of the annual "ArtWalk", a multi-venue showcase for local talent sprinkled throughout downtown. The bikes are seen here, creating an inviting entrance to Crawfordsville District Public Library.
For more information on the artist, visit Ms. Garmann's website.
Examples of her work can be viewed at Athens of Indiana Art Gallery, 113 N. Washington.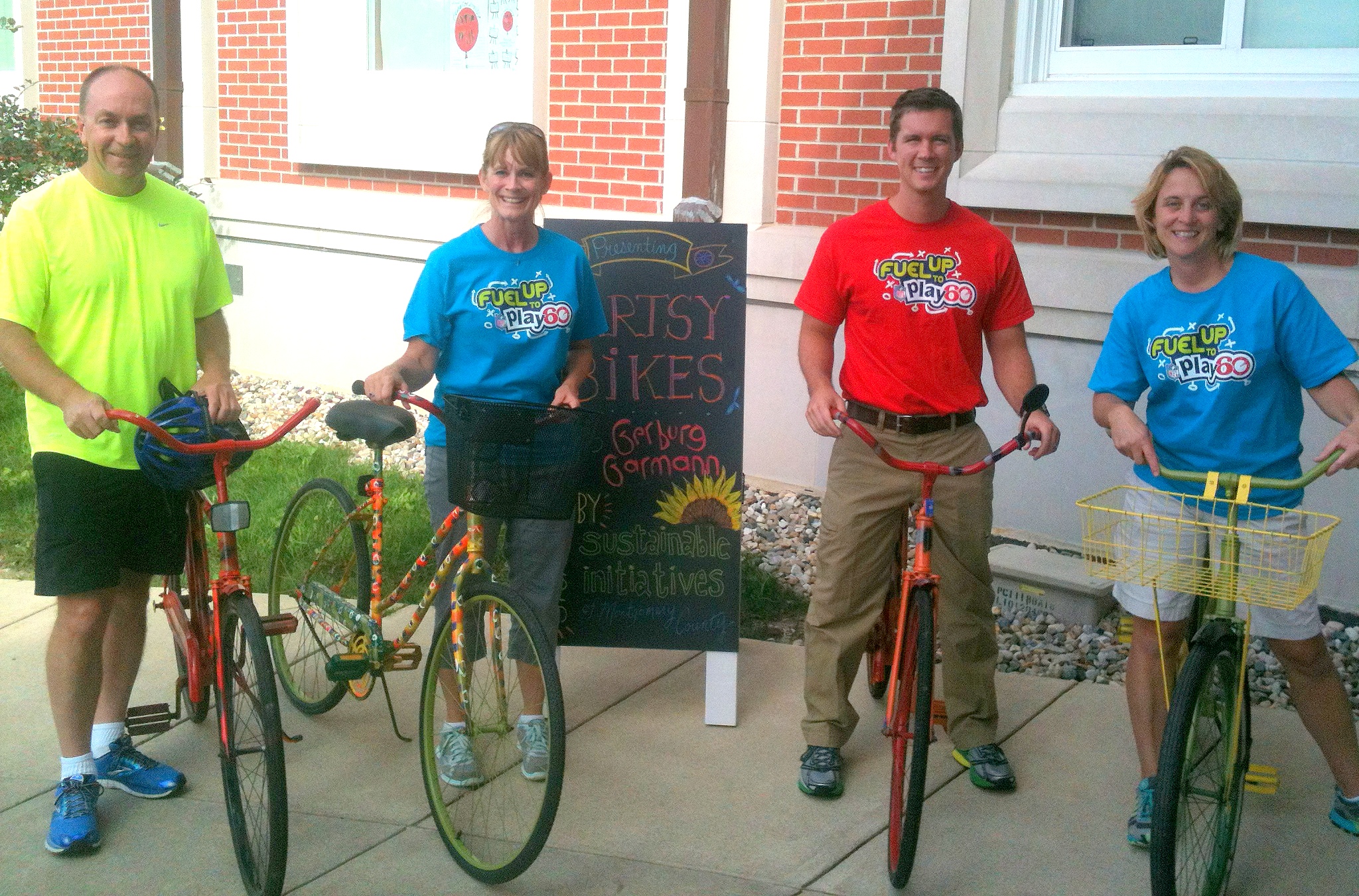 RECycled Installation features Wabash Student Art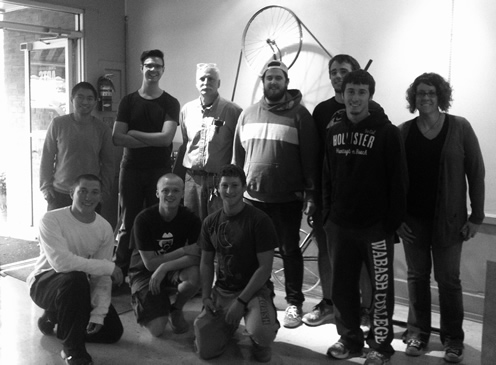 To continue the strategy of artistic advocacy, SI's focus turned to the annual Athens of Indiana "REVision" Exhibit. We extended an invitation to Wabash College art professor, Douglas Calisch, who is well-known for evocative sculptures made from repurposed material. The objective: Apply the concept of "RECycle" to new works using old bicycle parts. Prof Calisch seized the opportunity, making it the first assignment for his incoming 2014 fall class. The result: An inspiring installation of newly-forged Wabash student art making its debut at Athens Gallery in downtown Crawfordsville. Everyone enjoyed this creative showcase and the whimsical way it lent its own brand of celebration for the exciting step of progress provided by the city's new Bike/Ped plan.
Participating Wabash Students: Corey Hoffman, Robby Cater, Pat Embree, Sean Grannan, Kolby Lopp, Dan Miller, Aren Peterson & Duc Trinh. Wabash Sophomore, Kolby Lopp received "The People's Choice Award" for his "Lady Liberty" piece, a fantastic re-creation of the famous NY harbor statue.
"RECycled" was made possible through a partnership of Wabash College Art Dept, Athens Gallery & Sustainable Initiatives